October 2023 – May 2024
Expand into your deepest potential with Onyx's 200 Hour Yoga Teacher Training.
Led by:
With: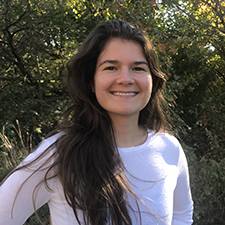 ---
Registration is now open for our 2023-2024 200 Hour Yoga Teacher Training Program. Take a profound journey into the eight limbs of yoga and reveal your true soul purpose. Become certified to teach others, or use this training as a personal life immersion that will have lasting and deeply beneficial effects. The Onyx Yoga Alliance Certified 200 Hour training program, to be led by Malati Elliott & Jane Lindemann, will expand your life.
Register Here                                 
EXPERIENCE DIRECT EFFECTS:
What you are searching for will come to you via these practices, for if you are looking for it you are separate from it.
Learn why the most powerful changes come from these specific meditations and how to become the ever expanding changes you desire.
Learn where to go for a solution to challenges.
It may be the opposite of everything you have been taught- let's unravel the matrix together!
IN ONYX YOGA TEACHER TRAINING YOU WILL GAIN:
A thorough study of the Eight Limbs of Yoga (the core of Yoga) as defined in the Yoga Sutras.

 

Understanding the entire picture brings you into wholeness, the truth of who you are! Broaden your sense of self.

 

Meditation: profound deep experiences that will ensure the profound joy in meditation.

 

Through these experiences you will learn how to choose yourself first each day.

 

You will wake up excited to do so!
Breathwork: experience the states of bliss and freedom that come from these powerful practices!

 

Asana (physical postures): You will have fun and understand the why of what we are doing, way beyond the muscles and into the subtle layers of you body.

 

Healing yourself is possible!
Training on how to lead and inspire great yoga classes.

 

There is profound magic in leading others to experience themselves more fully.

 

Life is our gift, our body is our temple, and the magic is limitless!
Study of the principles of alignment for safe and intelligent sequencing; through these principles you will learn how to help keep your students safe in this sacred practice.

 

A strong sense of community that will grow from a shared focus and time spent with other liked minded individuals.

 

You will experience the importance of spending time with other like minded people, all while held safely.

 

You get to be you here, and we will hold one another developing lifelong relationships with one another.
Onyx's 200 Hour Yoga Teacher Training starts October 2023 and runs through May 2024 meeting primarily one weekend per month. Benefit now from our "early bird" registration that is truly affordable.
A Typical Day
12:30-2:00pm:  Meditation and Breathwork
2:00-2:15pm: Break
2:15-4:00pm: Philosophy — this will come alive in your life both on and off the mat. Learn what it means to be who you are, experience limitless love and the joy of life together!
4:00-4:15pm: Break
4:15-5:30pm: Therapeutics, anatomy, muscles involved in hip openers.  These are not lectures, they are playful and embodied. Life is meant to be lived fully. 
5:30-6:30pm: Practice teach, chant, closing circle
Schedule
Training sessions will occur one weekend per month. (Friday 5-9pm, Saturday 10am-6:30pm, and Sunday 12:30-5pm)
Dates
10/13/2023        to            10/15/2023
11/3/2023        to            11/5/2023
11/17/2022        to            11/19/2023
12/15/2023             to            12/17/2023
1/5/2024             to            1/7/2024
2/2/2024           to            2/4/2024
3/1/2024           to            3/3/2024
3/22/2024           to            3/24/2024
4/12/2024           to            4/14/2024
5/3/2024           to            5/5/2024
Nonrefundable Deposit: $396.  Tuition: $3,996.
Early bird price if paid in full by July 31, $3,616.  Yoga Teacher Training students will receive 25% off their regular yoga class packages during the program.
Payment plans available.  Register on line or call Onyx  at (908) 834-8064.
---
Interested in learning more about our Yoga Teacher Training? email malati@onyxyogastudio.com and put "200 Hour YTT" in the subject line. We look forward to hearing from you.