Oct 2023 – May 2024
Actualize your teaching potential with Onyx's 500 Hour Yoga Teacher Training.
Led by:
---
With: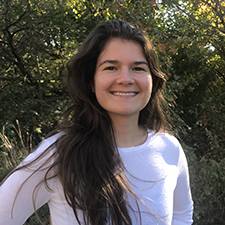 ---
Registration is now open for our 2023-2024 Advanced Yoga Teacher Training Program. Hone your craft as a professional yoga teacher, become an expert in your subject and take a profound spiritual journey centered on the ancient texts and practices yogis have referred to for centuries. As a community of skilled teachers in study and practice with one another, the Onyx Yoga Alliance Certified 500 Hour training program will uplift us all. Will you join us?
---
"Yoga does not transform the way we see things. It transforms the person who sees."

B.K.S. IYENGAR
Consider Onyx Yoga Teacher Training if you:
Want the eyes and means to help your students have deep yogic experiences.

 

The journey of Yoga is a lifetime of expanding deeper and deeper into your hearts.  Bhakti only activates in community through experience.  Let's light our internal embers together!

 

Have taken many scattered trainings and workshops and desire to crack the code of how these different modalities all fit together. 

 

Wish to gain a better understanding of the history of yoga asana and how it made its way here.  India, oh India…

 

Seek confidence in your understanding and ability to teach body mechanics, philosophy and the history of yoga.

 

Want to expand your private clientele but feel you need more expertise on teaching in intimate settings.

 

Know that there is not one but many forms of "yoga philosophy" and want to understand this vast topic deeply and how to choose your own path.

 

Yearn to hold moving, spiritually inspired classes but so far lack the confidence/experience in your own knowledge of yoga.  Learn the magic trick that is gifted to us step by step in the texts.  

 

Want to elevate your own vibration; to hold the seat of the teacher optimally in your classrooms and in your life.  Become the vessel for the Absolute.

 

Want to pursue being the best leader you can be for your students.
Desire to establish yourself as an expert of Truth.
In Onyx Yoga Teacher Training you will GAIN:
A thorough study of the following primary texts: the Srimrad Bhagavatam, as well as an advanced examination of the Yoga Sutras Book Three and Four. 

 

We will not simply be studying the texts, we will be participating in the practices and disciplines all designed to release the conditioned Soul of the confusion of the material illusion.  

 

Experience the Truth of who You really are.  Sat- Truth, Chit – Knowing, Ananda- Bliss.  You are Satchidananda in your birthright.  

 

Advanced asana (physical postures) study with a focus on alignment, body mechanics and refining how to help specific bodies instead of generally teaching to the whole room (this especially helps with teaching private clients)

 

Different approaches to the Art of Assisting so that you can develop confidence in your own style.

 

Experience with advanced ancient meditation and pranayama techniques.  Every thing you need is already inside of You. 

 

An anatomical understanding of breath and pranayama & the ability to speak to the science of breath in your teaching.

 

A community of committed students & teachers of yoga to grow alongside through study, practice and deep conversation
Onyx Yoga Teacher Training starts mid-October 2023 and runs through May 2024 meeting primarily one weekend per month. Benefit now from our "early bird" registration that is truly affordable.
A Typical Day
Stay tuned.
Schedule
10/13/2023        to            10/15/2023
11/3/2023        to            11/5/2023
11/17/2022        to            11/19/2023
12/15/2023             to            12/17/2023
1/5/2024             to            1/7/2024
2/2/2024           to            2/4/2024
3/1/2024           to            3/3/2024
3/22/2024           to            3/24/2024
4/12/2024           to            4/14/2024
5/3/2024           to           5/5/2024
5/31/2024           to         6/1/2024
Nonrefundable Deposit: $500.
Tuition: $4,996 .
Early bird price if paid in full by July 1, $4,616.
Yoga Teacher Training students will receive 25% off their regular yoga class packages during the program. Payment plans available.  Register on line or call Onyx  at (908) 834-8064.
---
Interested in learning more about our Yoga Teacher Training? email malati@onyxyogastudio.com and put "500 Hour TT" in the subject line. We look forward to hearing from you.